Many consumers sell their homes every month and most wonder if they could have sold the home themselves, did they get the best price and did they net the most money after paying for commissions, repairs and even upgrades. If you sell your home yourself you can save a great deal of money, but there is also a lot of work involved which may not be what many would like to take on. This post will walk consumers through what they need to consider and provide an alternative approach that involves selling to an investor or home buying company.
Advantages to Listing Your Home Without an Agent in Maryland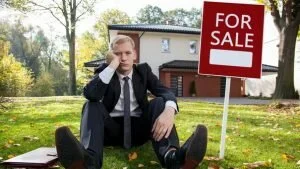 The single largest advantage is eliminating the Maryland real estate commission which at 6% can be significant. There may also be out of pocket expenses that can be avoided.
You may have to spend some money even if you list it yourself. Minor repairs need to be completed to make your home look its best. Doing the work yourself can save money, however take the time to make it professional looking or hire someone to do the work for you.
If you do sign a listing agreement with an agent, remember that the agent still gets paid even if you sell the home yourself. Commissions, repairs and upgrade costs can quickly eat into any profit you thought you might make from selling your home. There are many good reasons to list with a real estate agent, but we're going to cover how you can sell your home without one.
Where to Start
Setting a realistic price for your home is one of the most difficult and most important steps you must do. Always do your research and compare your home to others that may be listed in your neighborhood. Criteria such as location, lot size, home size, square footage, number of bedrooms, finished rooms, upgrades, age of appliances, roof etc. are all factors that must be considered. Comparing prices in various listing sites is one way to do it, however these are homes that have not yet sold and may skew the prices somewhat.
If you do set your price and you do not get much interest or you get comments that the price is too high, you can always lower it after a few weeks or months. Be careful to avoid distress sale prices and giving buyers the impression that you are in a must sell situation. This can attract low offers. We see this all the time in Baltimore City where there is a ton of distressed inventory and fewer buyers. Selling without an agent in Baltimore City shouldn't result in giving away your home. There are many options out there and one that I was impressed by was Dependable Homebuyers. They're a company that will buy your home and not leave you without a profit. I know the guys personally and can vouch for their honesty and integrity.
What About Advertising
Most people spend a lot of time online narrowing down their search before ever actually looking at a home. Your pictures are incredibly important in this online world. Get your home ready and declutter it before taking any photos. If you are not a good photographer, hire a professional to take the pictures and load the images onto a site that you use to list your home in Maryland.
Prepare well written narrative for each picture. Interested parties will first look at the pictures and then if interested will want to read the details. Well written material adds the detail these people will need to help them make a decision to visit your home.
Getting Your Home Ready
We already mentioned a number of items that home owners need to consider when they sell their home. These steps actually apply whether you sell using an agent or sell your home yourself.
l De-clutter
l Ensure curb appeal looks great
l Landscaping should always look its best
l Super clean everything
l Make all minor repairs
l Clean carpets
l Repaint tired looking walls
l Make a list of selling points e.g. new roof in last two years etc.
l Consider upgrades
l Prepare a brochure that lists all of these benefits
l Describe the area, include proximity to schools, shopping and transit
l Provide your contact info
Dealing with a Serious Offer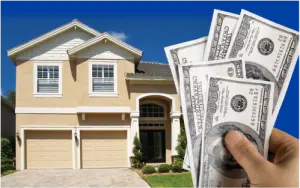 Find a contract that you can use and only accept written offers that include a deposit. Accept the offer only after consulting with a real estate attorney. With no agent to work with, you need to handle all financial and legal paperwork. Work with an attorney and a title company you know and can trust.
Too Much Effort, Other Alternatives
For many homeowners dealing with all of the activity outlined in this post, it may be just too much. Even if they use an agent the cost to complete repairs and upgrades to make their home competitive and attract higher offers may not be worth it. By the time you spend thousands of dollars on repairs and upgrades and deal with the delays involved, many consumers may feel that it is just not worth it.
Investors and home buying companies will purchase homes as they are in their present condition. They are interested in making a quick purchase for a home and then spending the time and money to upgrade them to modern décor and designs. They will either rent the home or resell it. Of course they are interested in making a profit and will make a low offer for your home. When compared to the money you may have spent doing your own repairs and upgrades and paying a real estate commission this solution may be the best approach.
Make an informed decision and take the best approach that fits your personal situation.
Selling Your Home Without Using an Agent in Maryland